Course details
【Entertainment / hospitality】 Eel fluency course ~ luxury of eel exhaustion ~ 120 minutes Drinking and drinking all 9 items / 6,500 yen → 6,000 yen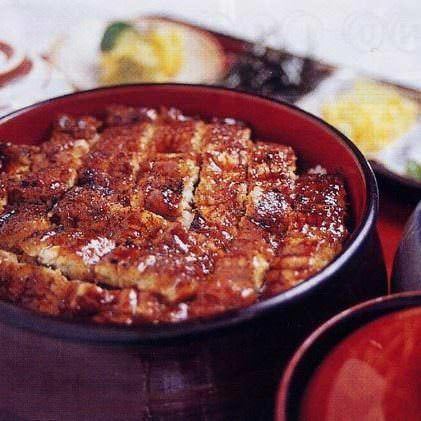 By using a coupon6000 yen
All-you-can-drink available

All-you-can-drink for 120 minutes!
Reservation deadline

Until 21:00 on the day before the desired store visit
The eel-finish course recommended for entertainment and dinner appears! We are buying fresh and delicious eels from the same purchase route as popular eel specialty store.※ Food only 5000 yen
Course menu
【First appendix】 Stir-fried eel
【Fresh】 Assorted fresh fish in season
【Grilled things】 Liver's skewers
【Warm thing】 う う bullet
[Stoppage] to go out
【Food】 Hibiki or Udon
【Soup】 Liver breathing
【Incense】 Homemade pickles
【Sweet taste】 Today's fruits
※ Course is an example, it may be changed depending on purchasing situation
The limit time of the course is 120 minutes.
The last order of all-you-can-drink is 30 minutes ago.
All-you-can-drink menu
·beer
· · Sapporo black label · draft beer · pitcher
·whiskey
· · Rock · Soda break · Water split · Hot water split
· Shochu
· <Potato> <wheat> · rock · soda break · water · hot water split
·Plum wine
· <Red plum wine> <black plum wine> · rock · soda · water · hot water split
·Sake
.. · cold / glass one-piece / two-piece · hot-dip cooking / combination
·wine
· · Glass wine from Spain <red wine> <white wine>
· Shochu high
· · Lemon Shochu · Lime · Shochu · High · Oolong · High · Green Tea High
·Cocktail
Cassis Orange Cassis Grapefruit Cassis Soda Peach Grapefruit Peach Orange Peach Soda Gin Tonic Jim Buck
·Cocktail
· · Moscommeure · Vodka tonic · Lamb tonic · Boston cooler · Cuba libre
·Soft drink
· · Oolong tea · green tea · jasmine tea · hot tea · cola · gingerae · orange juice · grapefruit juice
Coupons that can be used with this course
2018/11/26 update